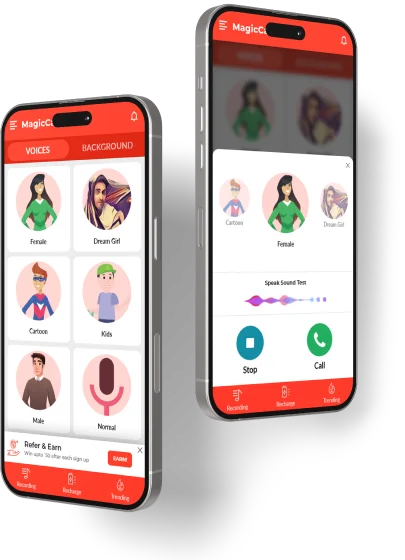 Welcome to blackNgreen, where innovation meets enchantment! Introducing Magic Voice, our industry-first service that adds a touch of magic to your phone calls.
Are you ready to transform your conversations into extraordinary experiences? With Magic Voice, you can bring a whole new dimension to your phone calls. In real-time, you have the power to change your voice, creating moments of laughter and surprise with your loved ones. But that's not all - Magic Voice goes beyond voice modulation and offers a range of captivating features to elevate your calling experience.
Whether you want to play a harmless prank on a friend or add some excitement to your conversations, Magic Voice is the ultimate solution. It's time to unlock the possibilities and embark on an extraordinary calling journey….
Don't miss out on this enchanting opportunity. Try Magic Voice today and let the magic unfold in your phone conversations.
Join Us for Experience Like Never Before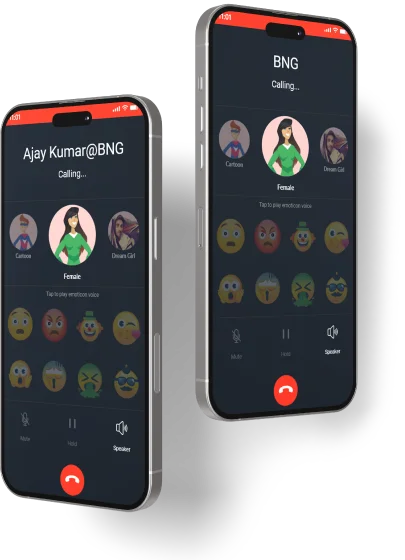 Welcome to Fyndr, where you can grow your tribe and discover like-minded individuals who share your interests. It's time to find your perfect cycling buddy, your musical collaborator, or even a date with similar passions right in your local city.
Fyndr is the first-of-its-kind solution available through our user-friendly app, web, and IVR platforms. With Fyndr, you can create a short 10-second intro video (on the app/web) or audio bios (on IVR), register your interest criteria, and easily connect with people who share your interests.
Regardless of age or geography, Fyndr serves as a versatile platform for connecting people. We believe in the power of customization, allowing you to create highly localized experiences tailored to your specific needs and preferences.
At the heart of Fyndr is our proprietary AI-driven algorithm, which ensures that you find the best matches based on your search criteria. Whether it's a call or a chat, Fyndr facilitates seamless connections between individuals who resonate with each other.
Discover the unique quotient of Fyndr and unlock a world of connections like never before.
Join us today and watch your tribe grow.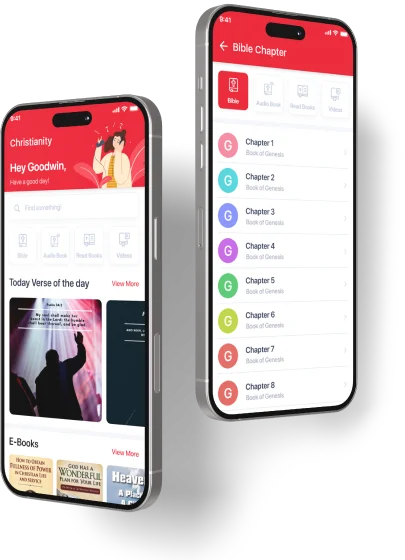 Christianity
Nurturing Your Faith
Christianity
Nurturing Your Faith
Welcome to BlackNGreen's Christianity Portal, your gateway to a deeper connection with your faith. Serving over 40 countries, this portal is designed to enrich your spiritual journey with a wealth of content tailored specifically for Christians.
-Bible Narrations: Immerse yourself in the teachings of the Bible through captivating narrations that bring scripture to life.
- Prayers: Find solace in our collection of prayers, designed to guide you in moments of reflection and devotion.
- Praise and Worship Songs: Lift your spirits with soul-stirring praise and worship songs that celebrate the Christian faith.
- SMS-Based Bible Quotes: Receive daily inspiration with Bible quotes delivered right to your phone.
At BlackNGreen, we are dedicated to providing a seamless and spiritually enriching experience for Christians worldwide. Join us in nurturing your soul and strengthening your connection with your Christian beliefs.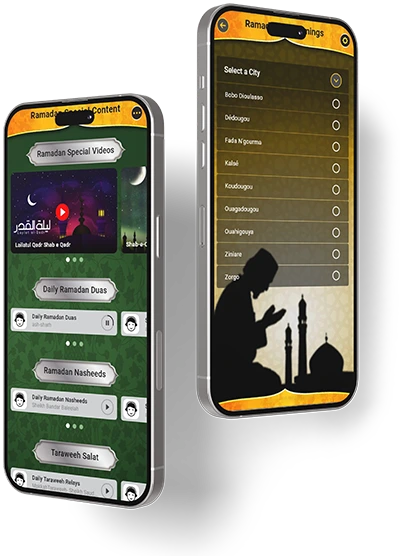 Islamic Portal
Embrace Your Faith
Islamic Portal
Embrace Your Faith
Explore BlackNGreen's Islamic Portal, currently operational in over 30 countries, and experience the beauty of your Islamic faith through a diverse array of content.
- Quran Recitations: Listen to mesmerizing audio recitations of the Holy Quran, allowing you to connect with its profound teachings.
- Inspiring Duas: Find comfort and strength in a collection of heartfelt duas, guiding you in your daily life.
- Soulful Nasheeds: Enjoy soulful nasheeds from renowned artists that celebrate Islamic culture and spirituality.
- Salat Alerts: Stay connected to your daily prayers with timely Salat alerts delivered via SMS.
BlackNGreen is committed to making your Islamic faith more accessible and meaningful. Join us on this spiritual journey, where you can nurture your soul and deepen your connection with the divine.
With our all-in-one portal for Religion, you can embark on a transformative journey that strengthens your faith and enriches your spiritual life.
Join Us and Experience The Power of Spirituality.