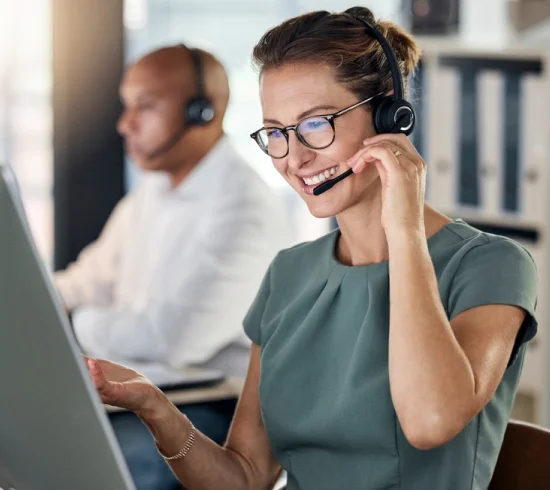 Call Monetization Platform
Unlock Your Revenue Potential
Are you facing revenue challenges due to incomplete calls or frustrated prepaid customers?
BNG's Call Monetization Platform has the solutions you need to maximize your revenue potential and enhance customer satisfaction.
The Problem
Missed Revenue Opportunities due to Incomplete Calls: Did you know that on average, over 18% of calls fail on your network each day? These incomplete calls can result in lost revenue for your business. In fact, for every 1 million customers, there are 21 million such interactions per month.
Frustrated Prepaid Customers Unable to Make Calls or Go Online: Are you aware that around 30-40% of your daily prepaid users may be unable to make calls or go online due to zero credit in their account balance.
This can lead to frustrated customers and lost revenue opportunities. For every 1 million customers, there are 14 million such interactions per month.
Missing Out on Revenue Opportunities from Inbound Calls: Tired of missing out on revenue opportunities from your inbound calls?
Solution
Look no further than BNG's Call Monetization Platform! Our innovative technology turns your incoming calls into a profitable revenue stream.
Here's how
Advanced Call Routing: Our platform offers advanced call routing options to ensure that each call is directed to the right agent or department, increasing efficiency and customer satisfaction
Analytics and Reporting: With our built-in analytics and reporting tools, you can easily track call performance and revenue generation. Say goodbye to guesswork and hello to data-driven decisions
Enhanced Customer Experience: Not only does our platform improve your bottom line, but it also enhances the overall customer experience. Personalized messaging and customized call handling make every interaction memorable.
Don't let missed revenue opportunities hold your business back. Join the ranks of businesses that have unlocked their revenue potential with BNG's Call Monetization Platform.
Say goodbye to missed revenue opportunities and hello to a brighter future for your business. Contact us today to learn more about how we can help you succeed.



MobiArrow
Maximize Value, Every Moment, Everywhere
In today's dynamic market, customers are seeking personalized and unique experiences. They expect service providers to not only comprehend their preferences but also deliver tailored solutions that cater to their individual needs.
Businesses face several challenges in meeting these expectations:
Meeting Unique Demands: Satisfying the increasing demand for distinctive and personalized experiences from consumers.
Competitive Pressure: Staying competitive in an industry where rivals continually exert pressure on profit margins.
Consistency Matters: Ensuring a consistent and high-quality consumer experience across all touchpoints to maintain brand integrity.
Seizing Opportunities: Identifying and capitalizing on new business opportunities to foster company growth.
Resource Optimization: Optimizing the utilization of available resources to enhance efficiency and profitability.
Loyalty and Retention: Improving customer loyalty at all levels to boost retention rates and revenue.
Holistic Customer Experience: Enhancing the overall customer experience throughout their entire journey with the company.
Solution
Discover the power of MobiArrow to address these challenges and unlock the full potential of your customer base. Our platform empowers you to
Customer Insights: Analyze and understand your customers' behaviors and preferences comprehensively.
Tailored Offerings: Tailor your products and services to match the specific needs and desires of your customers.
Maximize Customer Value: By offering what your customers truly want, you can maximize their value to your business
With MobiArrow, you're not just meeting customer expectations; you're exceeding them and building long-lasting relationships that drive growth and success.
MobiArrow is your one-stop-shop for all your customer value management needs, offering proactive customer retention strategies, transforming marketing campaigns, re-designing customer experiences, and upliftment of revenue for not just core telco services but also for Mobile Money providers. With our comprehensive platform, you can streamline all aspects of customer engagement and achieve significant improvements in customer satisfaction and revenue growth.
Ready to unlock the full potential of your customer base? Contact us today.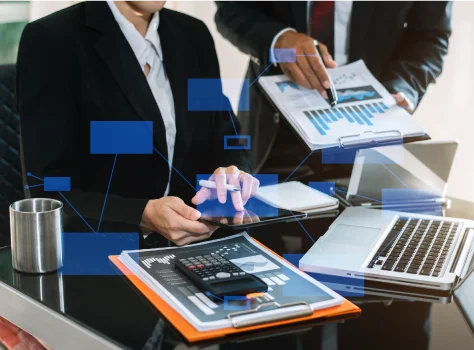 Master Aggregator
Revolutionize Your Data Management with Master Aggregator
Are you grappling with the challenges of juggling data from multiple sources?
Is the scourge of data silos impeding your business operations?
Look no further – Master Aggregator is the definitive solution for your data management woes.
It simplifies the complexities of data management by consolidating information from diverse sources into a centralized hub. This empowers you with seamless access to vital data, accelerates decision-making processes, and enhances overall business efficiency.
Recognizing the ever-evolving landscape of market competition, Master Aggregator is your trusted ally in safeguarding your Average Revenue Per User (ARPU) and profit margins. We've engineered a solution that bridges the gap between digital content providers and the telecommunications operators' charging systems.
With Master Aggregator, you can
Seamlessly integrate data from a multitude of sources, including CRMs, ERPs, and marketing automation tools.
Harness real-time data and analytics to make informed decisions swiftly.
Eradicate errors and delays stemming from data silos.
Foster enhanced collaboration and communication among your teams.
What sets us apart?
Our intuitive dashboard and user-friendly interface make navigating and managing your data a breeze.
Don't let data silos stifle your business's growth. Embrace the future of data management with Master Aggregator today and unlock the myriad benefits of streamlined data operations.
Reach
Focused on growth and emphasis on your revenue
Are you encountering hurdles in connecting with your customers effectively?
Are your messages lost amidst a deluge of SMS, USSD, and flash SMS?
Worried that your vital information isn't reaching your entire audience?
Struggling to juggle numerous marketing campaigns across various channels?
Finding it challenging to monitor campaign performance and ROI?
If you answered yes to any of these questions, then Reach is the solution you've been searching for!
Reach, your smart and user-friendly outreach platform. Our robust platform offers enterprise-grade deep data analytics, an intuitive campaign creation interface, and interactive campaign options. What's more, it boasts intuitive predictive capabilities that simplify decision-making.
Reach is the ideal solution for telcos seeking to run internal campaigns, marketing promotions, VAS promotions, and disseminate crucial information about new price, pack, or product promotions. With Reach, delivering targeted messages to your audience becomes effortless, enhancing engagement and propelling business growth.
With Reach, you can:
Plan and execute campaigns effortlessly
Monitor your campaign's real-time performance
Optimize campaigns based on insights and analytics
Save time and resources through automation features
Collaborate seamlessly with your team and external partners
Say farewell to the hassle and confusion of managing multiple campaigns. Try Campaign Manager today and elevate your marketing game!
Reach is engineered to boost conversion rates by facilitating personalized communication through various channels. We also provide advanced analytics for tracking campaign performance in real-time and guiding data-centric choices.
Join the growing community of telcos who have already experienced the benefits of Reach. Try it today and witness how we can elevate your outreach strategy to new heights.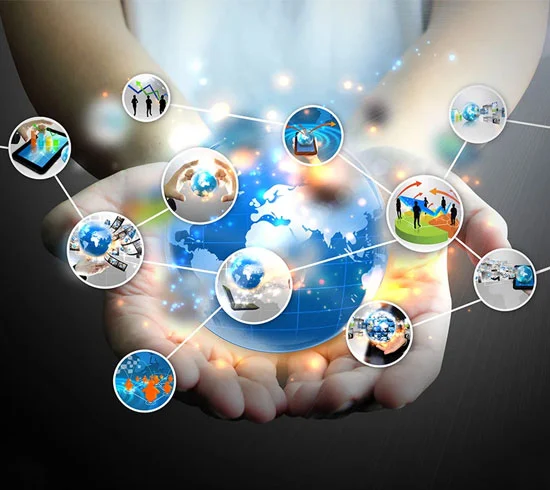 Renew
Revolutionize your experience with our service delivery platform
Renew is your go-to innovative product service delivery platform, designed to elevate the customer experience across all service categories. Our cutting-edge platform is engineered to simplify service delivery by implementing intelligent middleware for both partners and operators.
Unlock the Potential with Our Defined APIs
At Renew, we empower you with clearly defined APIs that facilitate promotional channels, billing systems, customer care, and business analytics. Our comprehensive platform takes care of everything, from campaign and subscription management to pricing and billing, ensuring a seamless service delivery experience.
Tailored to Your Needs
We understand that every business is unique. That's why our platform is incredibly flexible and adaptable, allowing you to customize services to perfectly align with your customers' specific requirements.
Whether you're venturing into new service territories or aiming to enhance your existing offerings, Renew is the ultimate platform for you. Our dedicated team of experts is committed to helping you deliver exceptional customer experiences while boosting your operational efficiency.
Join us today and harness the remarkable power of Renew!
Partner Management System (PMS) is a key component of our service delivery platform, Renew. PMS is a system that helps you manage your partnerships and collaborations with other businesses.
In simple terms, it is a tool that enables you to easily onboard, manage, and collaborate with your partners. You can use PMS to define the roles and responsibilities of your partners, set up agreements and contracts, and monitor their performance.
With PMS, you can streamline your partner management processes and improve your overall collaboration with other businesses. This can help you increase efficiency, reduce costs, and drive growth for your organization.
In summary, Partner Management System is a tool that simplifies your partnership and collaboration management, allowing you to work more effectively with your partners to achieve your business goals.
Overall, Renew is a powerful product service delivery platform that offers a wide range of features and benefits. Whether you are looking to launch new services or improve your existing offerings, Renew has everything you need to deliver exceptional customer experiences and drive growth.